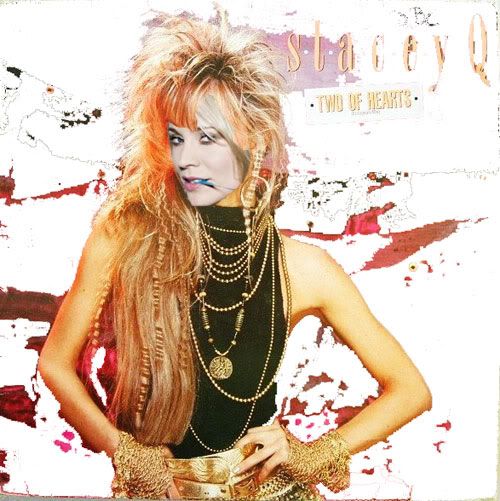 Stacey Q
Stacey Q is most famous for her 1986 hit "two of hearts" and is still c

urrently producing and preforming dance music to this day.
the title of the new Stacey Q album "Color Me Cinnamon" will be released, in the fall 2009 or early 2010. the highly-anticipated new album, her first studio album in 12 years, Stacey Q dabbles in electro, breaks and pop stuff, its real cool.
Check out the Great videos!